Monday Moodboard: Ramona On My Mind
2013-07-08
2
Share
Tweet
Just in case the name doesn't ring any bells, the Ramona that I'm talking about is no other than Ramona Flowers from the graphic novel series, Scott Pilgrim. She's on my mind this week because I'm in lesbians with her.
You have earned the power of my respect if you understood my reference. (See what I did there?)
Ramona Flowers is the main female character and love interest in Bryan Lee O'Malley's Scott Pilgrim graphic novel series. She is noted for her ability to travel through subspace (making her very efficient in doing her job as a ninja delivery girl), her seven evil exes (who all challenge Scott for her affections) and her various hairstyles throughout the series.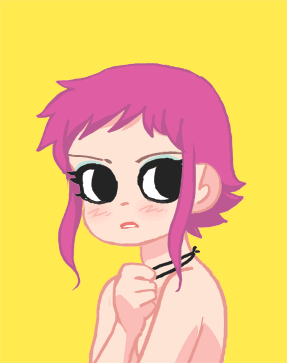 Personally, I've always wanted to experiment and dye my hair in some bright unnatural shade (just like her and Clementine from Eternal Sunshine of the Spotless Mind), but I've yet to have the courage for it. It seems like a lot of maintenance…
And because seriously, look at it.
Sigh.
For now, I'm just content in admiring and drawing creative inspiration from other people and their wonderfully-hued hair. Because you can' t deny that it gives a person extra points, yeah?
What do you guys think?
written by geegraphy on 2013-07-08 #news #videos #inspiration #lomography #news #editorial-series #scott-pilgrim #monday-moodboard #geegraphy #ramona-flowers